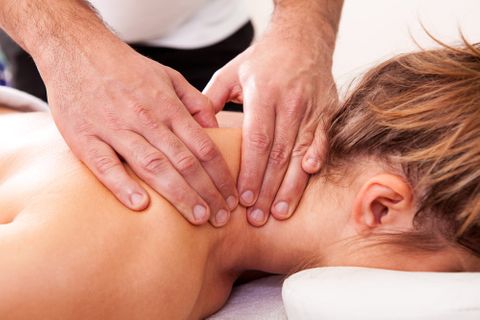 20% off all treatments with Juju through February
Juju DeDiemar of Healing Juju Inc, located in the Old Town Yoga Wellness Center, is a licensed massage therapist with over 8 years of experience. Juju's advanced training in sports and othoepedic massage combined with a 200 hr yoga teacher training and reiki certification allows for them to provide a well rounded holistic massage that will balance and relax the mind, body and spirit. Juju offers 60 and 90 minute therapeutic massages as well as 90 minute hot stone massage treatments and CBD add ons.
Juju will be offering 20% off all treatments for new clients in the month of February including:
60 minute therapeutic massage : $69 now $55.20
90 minute therapeutic massage: $99 now $79.20
90 minute hot stone massage (includes hot towels and essential oils) : $119 now $95.20
All products used are organic and cruelty free.
Add Farmhouse Hemp CBDs to any massage for just $5 in the month of February! (Usually + $10)
Benefits of adding CBDs to a massage:
CBD used topically works directly at the site of the irritated nerve receptors, desensitizing pain which allows muscles to release from spasm. It also increases relaxation and boosts sensory stimulation by increasing serotonin levels in the body.
Reduces pain and inflammation, lowers stress and anxiety, speeds up muscle recovery, improves skin health, and can even reduce blood pressure.
CBD Massage is great for clients with:
Anxiety
Arthritis
Headaches
Sports or Overuse Injuries
Neurological Disorders
Chronic Pain
Schedule with Juju below and pay at the time of the appointment!