Yoga therapy is the process of empowering individuals to improve their health and wellbeing through the practice of yoga. Yoga therapy is different from yoga classes where clients are usually not coming to learn yoga, but to get help with or relief from some symptom or health condition that is troubling them. In most cases, the instruction focuses on their condition and how the yoga techniques can help them feel better or improve their function, rather than on the techniques or methods of yoga practice.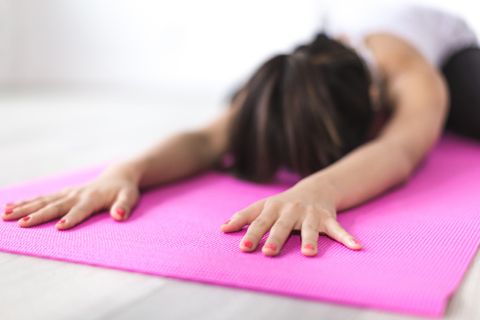 More Info
Yoga tools and techniques are adapted for individuals or small groups with similar conditions and in these settings, conditions and goals are carefully considered, and a therapy practice is then customized to address conditions, goals, and progress through an extensive evaluation, assessment, and follow-up process. Yoga offers tools that touch on the whole spectrum of human experience, and in a yoga therapy setting, a range of tools and techniques are used such as movement, breathwork, meditation, contemplation and reflection, use of sound, ritual, prayer, and more to address an individual's needs—physically, mentally, emotionally, and spiritually.
Through customized yoga therapy practices, one learns to explore their condition creating an environment of recovery, healing, balance, and empowerment as the practices allow one to become intimately involved with their own self-care and evolution; thus, yoga therapy practices help individuals learn how to help themselves as they develop self-awareness and regulation as the foundation for healing.
Based upon research, case studies, and clinical experience, yoga therapy has been shown to positively affect conditions such as:
Structural conditions including chronic back pain and other structural pain,discomfort, and asymmetry
Chronic pain and pain management
Stress Management
Pre and post-surgical preparation and recovery
Psychological disorders including depression, anxiety, trauma, anger management, PTSD
Arthritis – osteo and rheumatoid arthritis
Neurological conditions such as Multiple Sclerosis and Parkinson's Disease
Physiological conditions such as chronic fatigue syndrome, fibromyalgia,recurrent migraines, heart disease, Crohn's disease, and Irritable Bowel
Disease and Syndrome
Endocrine disorders including pre and post menopausal conditions, diabetes,and metabolic disorder
Respiratory conditions such as chronic obstructive pulmonary disease,asthma, and allergies
Body weight conditions including obesity and eating disorders
Bone health including osteoporosis, osteopenia and sustaining bone health
Healthy aging
Pregnancy and post-childbirth
Cancer including pre and post treatment
For more information, see barbgibsonyogatherapy.com
Please join us Barb's Viniyoga Therapeutics class on Wednesdays at 10:30am.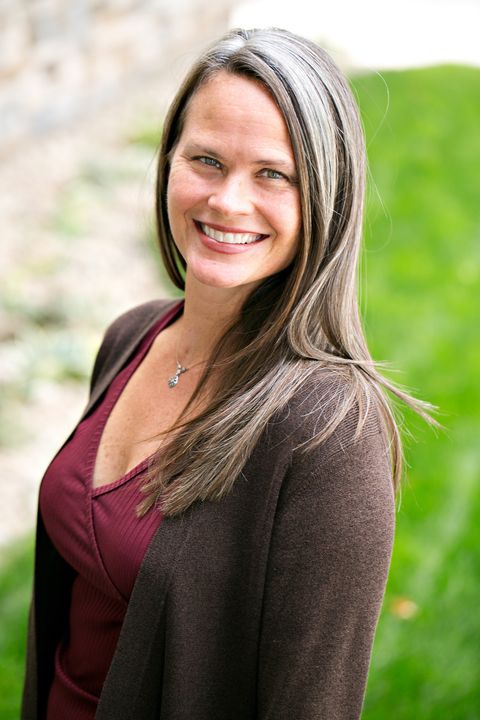 Barb Gibson, C-IAYT, E-RYT 500, MS
Barb Gibson is a Certified Yoga Therapist (C-IAYT) through the American Viniyoga Institute (make AVI a hyperlink at https://www.viniyoga.com/) with Gary Kraftsow, has studied and practiced yoga for 29 years with a variety of lineages and teachers, taught yoga for 19 years, and is passionate about helping others reach their greatest potential in all parts of themselves to live more functional, meaningful, and joyful lives.
Barb offers customized yoga therapy practices to help you achieve optimal wellness and recovery and management of health conditions, and at OTY, will help you work with a health condition, reconnect to your yoga practice, and offer individual guidance to get you back into your class at the studio or at home. Barb strongly believes that yoga is for everyone; it's not just for flexible people or people with a certain body type or physical/mental/emotional state and she takes great pleasure in helping people incorporate yoga into their lives in the ways that best fit them. You can learn more about Barb and her work at barbgibsonyogatherapy.com