Yoga and Massage Classes
These Special classes pair knowledgeable and skilled Old Town Yoga teachers with one of our trained and experienced Massage Therapists. Each pairing offers a unique experience informed by their respective areas of expertise and education. Our hope is that by uniting these practices and modalities that it will bring you a greater experience of health, wellness and peace. See below for upcoming offerings. Questions? Call us at 970-222-2777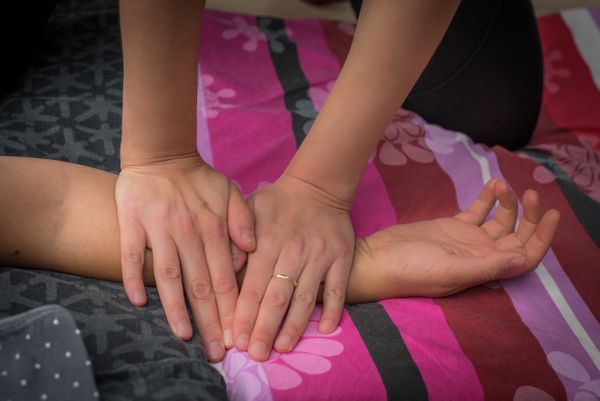 Restoration and Rejuvenation with Marnie & Kimberly
Rejuvenate and nourish your whole being with a 90-minute, candle-lit yoga class while receiving massage and reiki in restorative resting poses.
Marnie Bacon, seasoned yoga teacher and massage therapist, starts this delightful event with 20 minutes of yoga to warm up the body and calm the mind. After 20 minutes of movement, yogis are guided through 70 minutes of a blissful restorative practice, complete with plenty of bolsters, blankets and essential oils.
Kimberly De Jong, RMT and Reiki Master, joins Marnie, to offer a hands-on treat to all yogis in each restorative yoga pose. Yogis will receive gentle assists, stretches, massage and reiki to support fully letting go of stress and tension. While resting and receiving, light healing music serenades us in the background.
Marnie and Kimberly each have 20 years of working in massage and yoga and love offering this combination of modalities for a deeper yogic experience.
Saturday, June 1st, 7-8:30pm
$25 Early Bird, $35 on the day of the event.