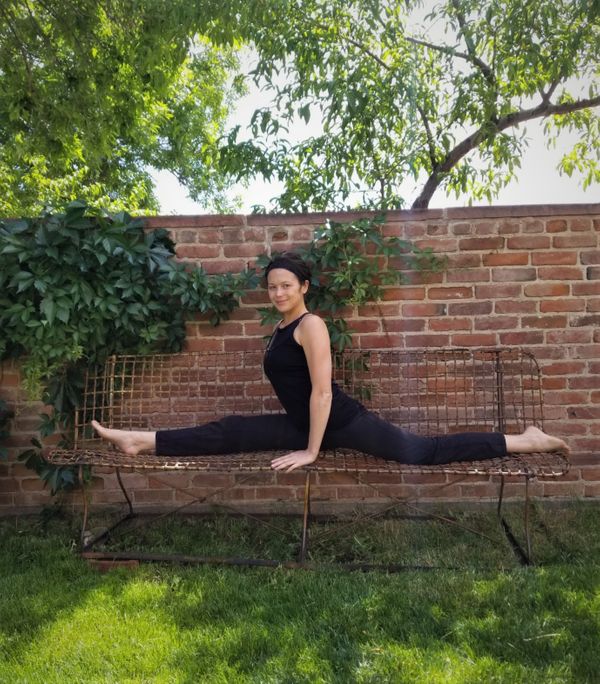 Ashley Dubois
Yoga Teacher
Ashley is a mental health therapist and RYT-200, who shares an empowering flow experience for students. Ashley started her yogic journey as a young gymnast & dancer, and grew closer to the path while practicing through trauma & the stressors of graduate school. Her teaching is inspired daily by insights gained from personal study & counseling practice.
In 2018 Ashley completed the Baptiste Institute's certification for teaching yoga & mindfulness to youth. In 2019, she travelled to a spiritually-oriented yoga school, where she became certified to teach vinyasa-flow, yin, and kundalini-based practices. Ashley currently studies with Shiva Rea's Samudra School of Global Living Yoga, and teaches Prana-Vinyasa inspired classes. You can expect dharma talks, singing bowls, & unique pranayama practices at one of her classes.
Prana Vinyasa integrates Ayurveda, Bhakti, Tantra, and an evolutionary approach to vinyasa that offers intelligent-alignment within a flow-state. Ashley aims to teach from a unique voice, culminating from a background in mindfulness, holistic wellness, and body-positive empowerment. Other teachers that have inspired Ashley's practice include Ana Forrest, Tias Little, Aadil Palkhivala, Joseph and Lillian Le Page, Douglas Keller, Dr. Vasant Lad, and Pema Chodron.
Off-the-mat you can find this yogini travelling, writing, and training for a marathon. Creativity, adventure, & family are a few things close to heart. Ashley holds a Bachelor's in English Literature, a Master's in Mental Health Counseling, and a TEFL certification. A lady wearing many hats, she currently works as a Fort Collins crisis counselor, parenting support professional, and business consultant to Old Town Yoga.