Yoga In The Square
Saturday, June 10th, 9-10:30am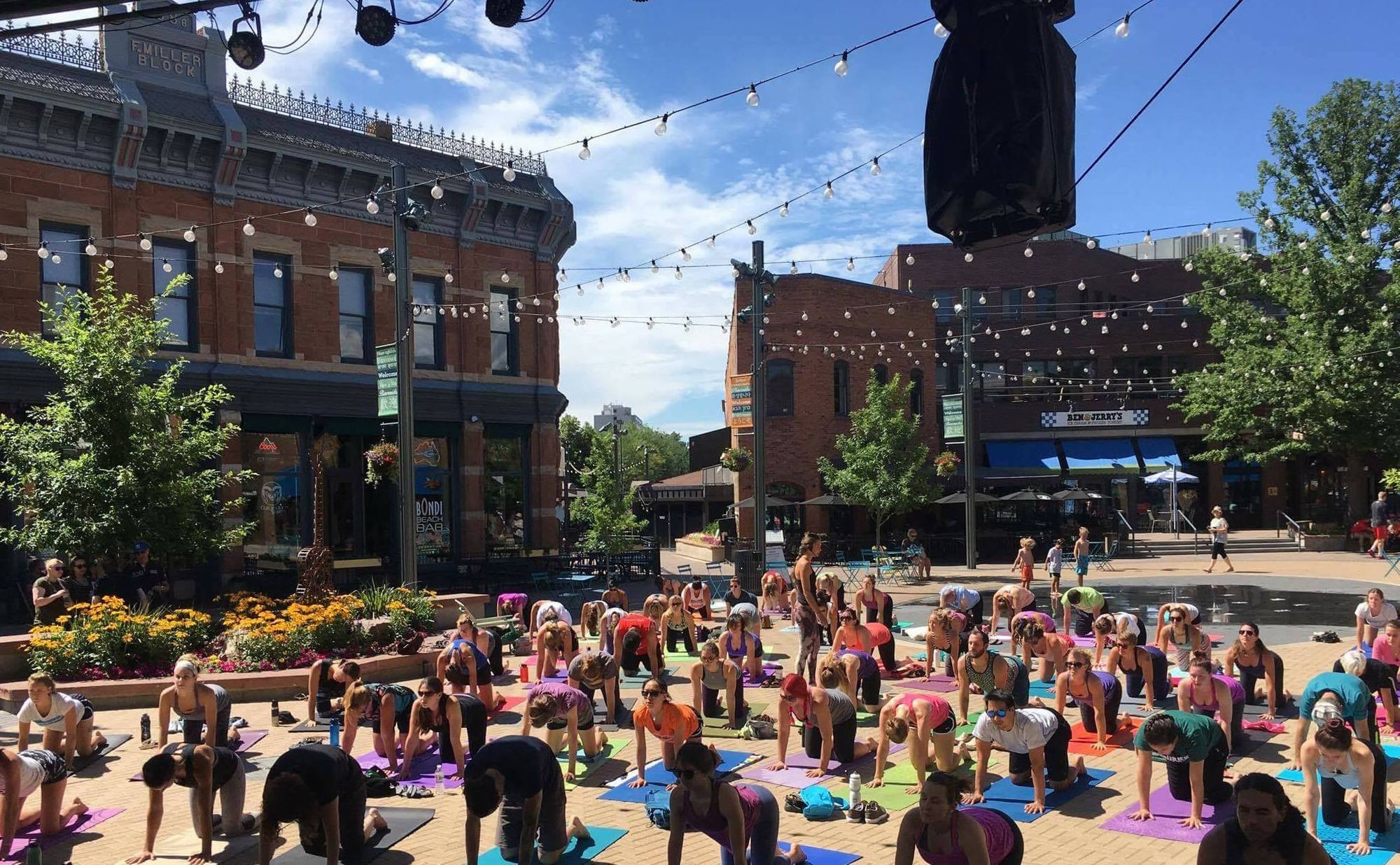 Join us as we spend the day in Old Town Square celebrating Yoga, Health, and our one-of-a-kind community!
Old Town Yoga is thrilled to invite you to our annual event, Yoga in the Square! Join us for an unforgettable outdoor yoga experience in the heart of Fort Collins.
Our event, Yoga in the Square, takes place in the beautiful and vibrant Old Town Square. Surrounded by stunning views and fresh air, you'll be able to take your practice to the next level and connect with the community around you.
Whether you're new to yoga or a seasoned practitioner, this all-levels class is the perfect way to enhance your practice and celebrate your love for yoga. Our experienced and dedicated teachers will guide you through a series of poses that are accessible to all levels, so you can feel confident and comfortable throughout the practice.
But Yoga in the Square is more than just a yoga class - it's an opportunity to connect with your community and share your passion for wellness. After the class, we invite you to stick around, mingle, and connect with other yogis in the area.
So grab your mat, bring a friend, and join us for a fun and rejuvenating experience. This is an event you don't want to miss!
Register for FREE below!