Infrared Sauna
Sauna appointments must be booked and paid for in advance. Sessions can be easily paid for and booked from this page. Scroll down to learn more!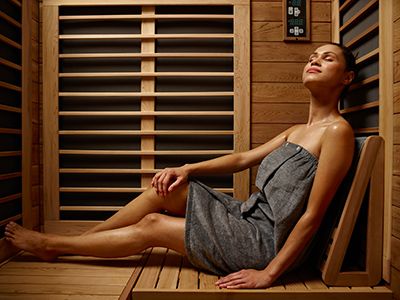 Regular Single-Session Rates (Use promo code sauna25 at checkout for a 25% discount on all single sessions!)
Saunas are a proven approach for improving health — enjoyed across the globe and throughout history as a powerful way to support the natural healing abilities of the body. And now this technique is even better: thanks to the latest technology, you can enjoy all the benefits of traditional saunas with far greater ease and efficiency, all through the power of infrared saunas. The unique approach used by infrared saunas actually makes them different from and in fact better than traditional saunas. Click here to read our detailed article on the benefits of Infrared saunas!
Auto-Renew Memberships for our Best Value
These auto-renew Sauna Memberships give you the best value on a per session basis. They renew on the same day every month as purchased and are cancel anytime. Sessions must be used within a 30 day period. Looking for more sessions per week? Contact us so we can customize a membership for you!
Book here
Choose 'Infrared Sauna' under the 'All Staff' drop down. Please note: same-day cancellations will be charged.
Our Four Person sauna is "the ONLY far infrared technology clinically shown to lower blood pressure, increase core temperature and aid in weight loss..."
All sauna sessions are completely private so enjoy a luxurious personal retreat and fully stretch out or bring up to three friends at no additional cost!