Infrared Sauna
Sauna appointments must be booked and paid for in advance. Sessions can be easily paid for and booked from this page. Scroll down to learn more!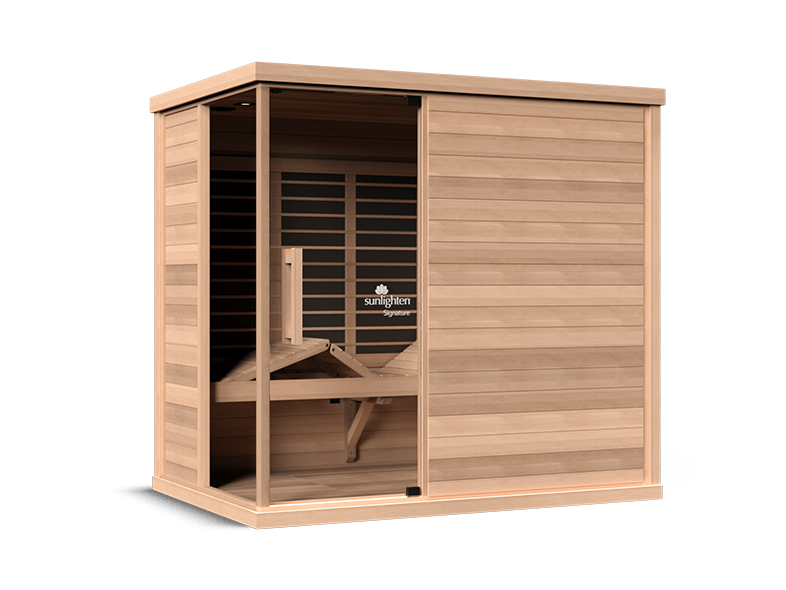 Sunlighten Signature IV Far Infrared Sauna (max temp 150°)
Enjoy a deep cellular detox and support overall wellness in the sanctuary of your own personal sauna. Surrounded in gentle far infrared heat, you'll relax, boost your immune system, improve circulation, and naturally detoxify your body. A four-person sauna, the Signature IV provides a place for one person to stretch out and relax, or bring a friend to enjoy some social wellness time together.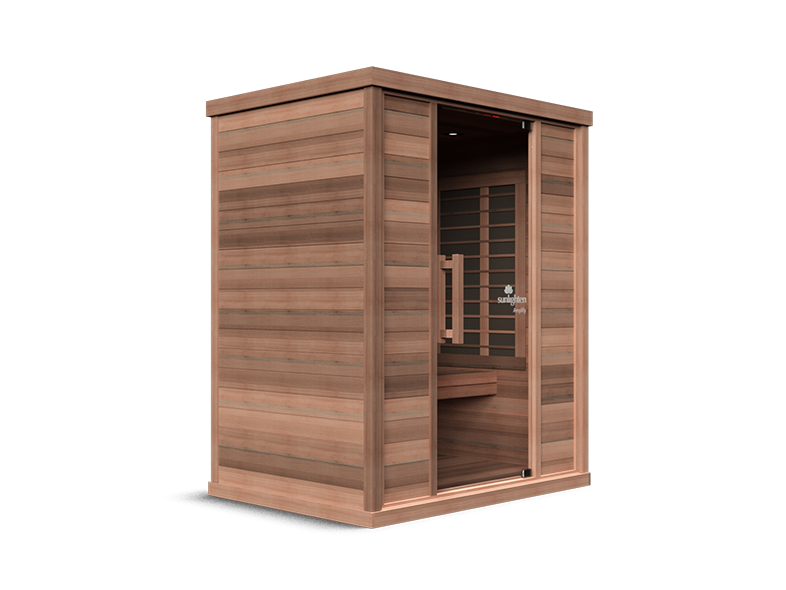 Sunlighten Amplify Full Spectrum Sauna      (Max Temp 165°)
An Amplify series sauna gets hotter, heats fast and delivers the detox, cardio and recovery benefits of Sunlighten's patented SoloCarbon® infrared. It promises productivity. Stay on schedule with a quick warm-up. Stay ahead of your game with intense heat. Sweat deep. Extend your workout with passive cardio while you recover. All the health benefits on your time in this three-person sauna.
Unlimited Sauna Membership ($69/Month)
Unlimited Infrared Sauna Sessions
Free Towel Rentals
Earn Rewards with every renewal
Cancel Anytime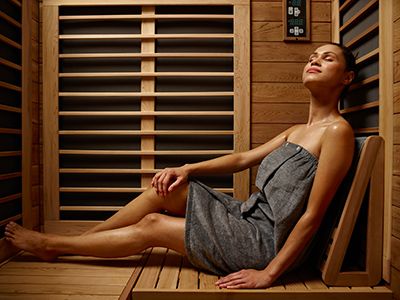 Regular Single-Session Rates. Purchase here first then book below!
Saunas are a proven approach for improving health — enjoyed across the globe and throughout history as a powerful way to support the natural healing abilities of the body. And now this technique is even better: thanks to the latest technology, you can enjoy all the benefits of traditional saunas with far greater ease and efficiency, all through the power of infrared saunas. The unique approach used by infrared saunas actually makes them different from and in fact better than traditional saunas. Click here to read our detailed article on the benefits of Infrared saunas!
Book here
Choose either 'Infrared Sauna Signature IV' or 'Infrared Sauna Amplify III' under the 'All Staff' drop down. Please note: same-day cancellations will be charged.
Our saunas are "the ONLY far infrared technology clinically shown to lower blood pressure, increase core temperature and aid in weight loss..."
All sauna sessions are completely private so enjoy a luxurious personal retreat and fully stretch out or bring up to three friends at no additional cost!