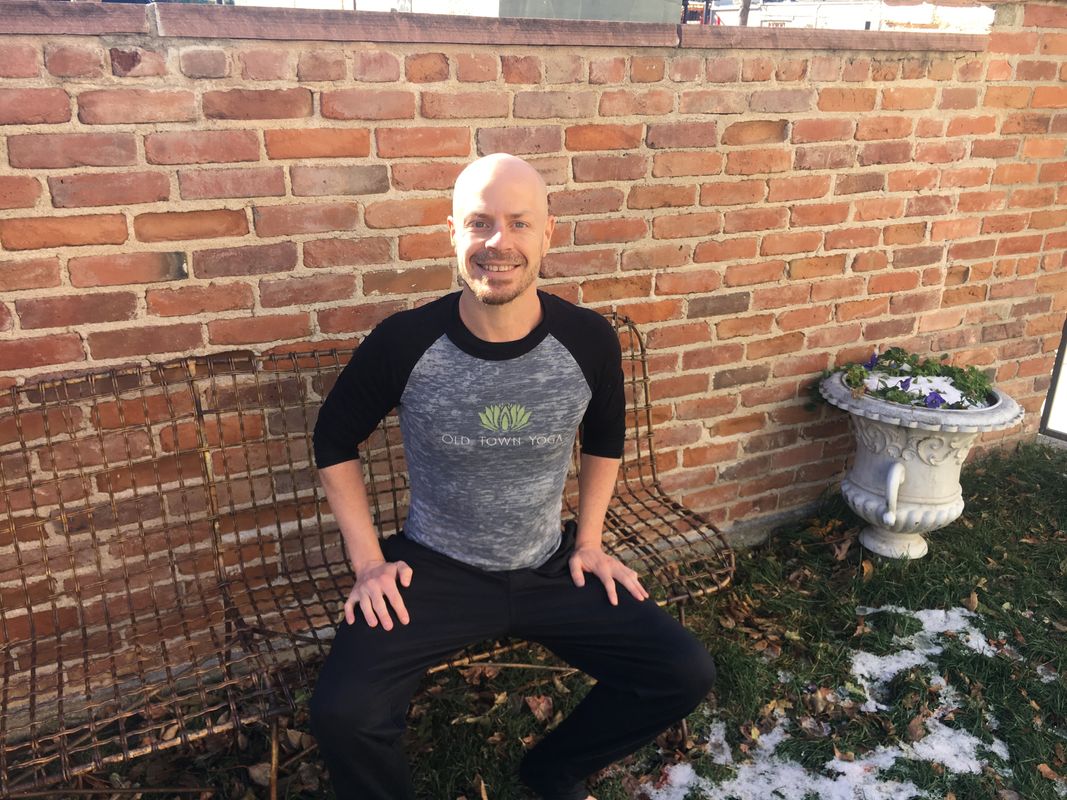 Jake VanVonderen
Owner/Director
Jake, a Wisconsin native living in Fort Collins since 1998, has been the owner/director of Old Town Yoga since November 2005 and is the founder of Old Town Yoga Studio, LLC. He had taught over 1500 classes and studied and practiced with many of the country's most well known and influential teachers before turning his attention to running the studio full time.
Jake discovered yoga in the early 2000's through the motivation of back pain and the desire to find a healthy pastime. Through many years of exploration, jake immersed himself in all styles of Yoga including Bikram, Iyengar, Ashtanga, Viniyoga, Integral Yoga, and modern Vinyasa, and has enjoyed all of it! This pastime slowly became a passion, and eventually, his vocation.
With an interest in overall health, Jake believes in stacking many health disciplines together -- along with an appropriate yoga practice -- to achieve higher levels of health and vitality. This may include commuting on foot or by bike, barefoot time out in nature and in the sun, occasional running and sprinting, frisbee at the park, and strength training. Jake is also a proponent of Infrared Saunas, massage, herbal medicine, and superfood smoothies -- his specialty!
In addition to running OTY, Jake has kept busy volunteering with the Sustainable Living Fair for many years, co-creating the Breathe Yoga Festival in Fort Collins, working for Wanderlust & Hanuman festivals, co-creating the philosophy website www.thelivingyogablog.com, founding Yoga In The Square, running an Airbnb (proud Superhost!), and the studio wellness center where we offer massage and Infrared Sauna sessions. Most recently, Jake has teamed up with Whetstone climbing Gym to build their yoga program.
Jake also enjoys occasional gaming (Legend of Zelda), mushroom hunting, paddleboarding, old school WWF, playing hand drums, traveling, disc golf, and running his Ebay store where he trades sports memorabilia.