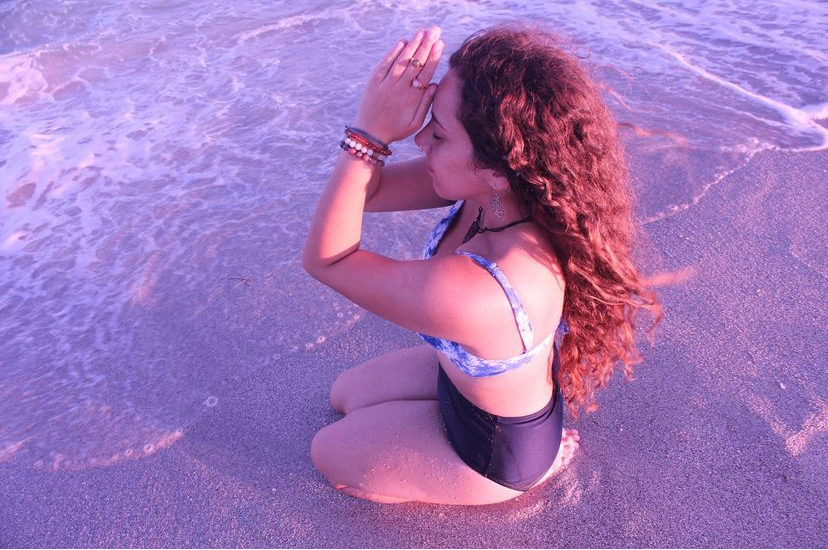 Sarah Franco
Yoga Teacher
Sarah Beatriz is a registered yoga, meditation, and spiritual teacher from Miami, Florida. Her devotion to this path is endlessly growing and she remains a student even while teaching. She believes in the power of deep spiritual, mental, energetic, and physical healing through Yoga; as it has led her on her own journey of self rediscovery and embodiment.
Sarah's yogic path began 10 years ago, having a previous dance background in the performing arts world. Her teaching journey launched 6 years ago after shifting career paths from Cardiac Sonography in health science . She has now accumulated close to 5,000 hours of teaching experience and is certified over 600 hours through Yoga Alliance with several continuing education training programs.
Sarah's yoga practice has inspired her to travel all over the world furthering her studies in India, Europe, the Florida Keys, and more recently virtually with mentors from different background experiences. She teaches Hatha, Vinyasa, Aerial, Sivananda, Yin, Restorative, and Chair Yoga. Sarah has also studied Ayurveda, the sister science of Yoga, providing private Ayurvedic Coaching sessions to incorporate a more holistic method of healing recognizing the body, mind, and spiritual interconnectedness to overall health.
"Great first class! Sarah is a great instructor." ~M.D.